F24
That great feeling knowing your company
is prepared for all critical situations.
13 locations and more than 3,000 customers.
Since being founded in 2000, the company has been based in Munich. We now support companies and organisations in more than a hundred countries all over the world through our international subsidiaries in Brussels, Zurich, London, Trondheim, Paris, Luxembourg City, Madrid and Munich, as well as offices in Mexico City, Santiago de Chile, Vienna, Dubai and Auckland.
More than 3,000 customers worldwide rely on our solutions to manage their communication needs, in the context of daily communication of confidential content or in the event of a crisis.
Business-DNA Solutions GmbH – the software factory from Switzerland
Business-DNA Solutions GmbH is the provider of state-of-the-art solutions for governance, risk and compliance (GRC) in the DACH region. Since May 2022, the company has been part of F24 Schweiz AG and the F24 Group.
The team around TopEase® has a long-standing track record. The majority of the members of Business-DNA Solutions GmbH have been colleagues of the company for over 10 years. The management and product development team and business engineers have more than 150 years of experience building and operating the comprehensive GRC & beyond TopEase® software platform for sustainable enterprise governance and transformation.
The founding members are Sacha Casot and Dr Roland Pulfer. Sacha Casot has been responsible for and leading TopEase GRC product development for over 20 years. Together with the software development team at the location in Olten (Switzerland), he works on product innovation on the one hand and offers customer-specific integrations and adaptations of the TopEase platform on the other.
Dr Roland Pulfer has been an entrepreneur for over 30 years and is mainly involved in technical and methodological issues in the field of GRC and market development. He is one of the founding members of Business-DNA.
Dr. Roland Pulfer
Founder
Market Development, Key Account Management, Product Innovation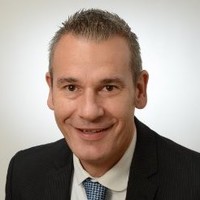 Sacha Casot
CTO
Product Development, Product Innovation, Support, Account Management
Main Office
Business-DNA GmbH
Leutschenbachstrasse 95
8050 Zürich, Switzerland
T: +41 (0) 44 308 39 85
Development Office
Ziegelfeldstrasse 60
4600 Olten, Switzerland
T: +41 (0) 44 308 39 85