Transformation-Management (CHANGE)
The application for the maintenance and evaluation of changes, portfolios and multi-project management
We are here for you.
Arrange a personal and unbinding demo appointment now.
Manage, evaluate, and control changes and their dependencies – functionally, operationally, technically and administratively
The only thing that is certain is change. Standstill means regression. It is more than a wisdom for life that all those who deal with digitisation, industrialisation and standardisation in a globalised and interconnected world, directly or indirectly under enormous cost pressure, regulatory risks and major influencing factors (climate change, energy transition, political power games, overregulation, trade conflicts, Zero interest rate policy, etc.).
Companies are exposed to this complex situation on a daily basis and must have answers ready at an early stage. The challenges are multi-layered (administrative, process, technological, business) and require holistic agile solutions. Humans as drivers but at the same time often as the weakest link, must be supported by technology not only in production and manufacturing, but also during the change in all management tasks. Holding together what belongs together is therefore the right principle.
How TopEase® supports you:
With TopEase®, regulatory requirements and guidelines can be incorporated, strategies, ideas and requirements can be converted, maintained, evaluated and analysed in project portfolios (professional, business, technical and administrative). Possible change risks can be recognised early and reduced through workflow-monitored measures. By means of integrated assessment, portfolios, projects or individual measures can be checked in a technical, functional, business management, regulatory and resource-focused manner and documented and approved in a workflow-controlled manner.
The integrated and extensively configurable workflow can be used to control projects including their dependencies. These multi-project management capabilities can be fully integrated with portfolio management. All properties of individual projects can be fully documented, visualised, analysed, rated and controlled. The required information can be documented and maintained either directly or through integration with other source systems.
With comprehensive reporting and the ability to deliver rendered information to other systems, TopEase can be used as an integral platform for change. The integrated management system (dashboard) provides interactive target group information as overviews, details or for control in the best quality.
Transformation Management Solution
Customisable dashboard
Your advantages with TopEase®
Create, document, network, maintain and control ideas, requirements, projects and project portfolios.
All elements (objects) of a business DNA (business-relevant architecture assets), which are exposed to changes in a company, can be pragmatic and focused, digitally mapped, networked and integrated with existing source systems.
Maps, lists, tables, visualisations or any other evaluations can be generated recurrently.
Current (IST/ actual) and planned (SOLL/ target) situations can be fully documented and visualised.
Graphics (visualisations) are more than 80% automatically generated and updated by TopEase.
Details about architectural elements (objects) can be documented and networked based on rules.
TopEase meta-model can be controlled, expanded dynamically at any time.
By means of rules which are implemented on TopEase, the semantic, syntactic or content quality can be comprehensively monitored.
The digitised business DNA can also be networked with requirements, projects and project portfolios.
Meets regulatory
requirements
Modular & mobile
Importing own data possible
OnPremise or SaaS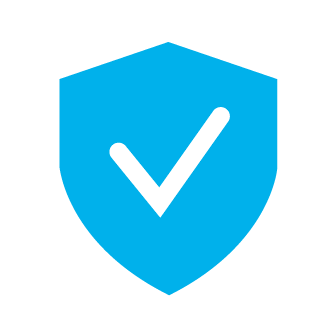 Patented
We are here for you.
We are happy to answer your questions about TopEase®.
Questions about the TopEase® features?
80%
savings due to automatically generated graphics and documents.
30-50%
increase in productivity.