Business Continuity Management (BCM / BIA)
The application to ensure all the requirements for a safe operation
We are here for you.
Arrange a personal and unbinding demo appointment now.
Effective emergency and continuity planning: integration, assessment, and management of risks and recovery plans
Globalisation, digitisation, the Internet of Things, technology change (e.g. blockchain, artificial intelligence) and robotics, as well as the ever-growing network can no longer be stopped. This fact leads to increasing dependence and systemic behavior in an emergency. For this reason, emergency and continuity planning as well as the regular assessment of potential failure scenarios and their consequences have become a fixed component of the business world.
How TopEase® supports you:
TopEase® offers structured, sustainable architecture and asset management including interface documentation, contingency planning, restart planning, shutdown planning, impact analysis and simulation for different target groups. Seamless integration of the individual topics into the existing system world as well as process, risk and control management actively avoids redundant maintenance of data.
For evaluation of architectures and possible failure scenarios [BIA], all information is used without redundancy. Scenarios can be simulated, supplemented, visualised and documented during the evaluation.
TopEase® supports the complete BCM / BIA process according to ISO 22301 and can be adapted to your own additional needs.
Furthermore, complex (recovery) plans can be centrally controlled, monitored, communicated and decentral easily maintained. Restarting, or re-entrance from an emergency operation back to normality, is a complex task! With TopEase® this task can be calculated, controlled, and continuously evaluated (manual, semi-automatic or fully automatic). Measures are linked to risks, controls and architectural assets and can be automatically visualised, controlled, and monitored.
This is supported by intelligent documentation (model, information network, rules), which shows how things are coordinated vertically (product, process, organisation, application, information, infrastructure, location, etc.). Additionally, value-added chains as well as supply chains (supplier, process, customer, etc.) are documented "end to end" with all dependencies and interfaces. With this integrated process, risks can be controlled better, controls can be assessed, processes can be optimised and recovery plans can be implemented safely and in a controlled manner.
Business Continuity Management Solution
Criticality analysis
Your advantages with TopEase®
Architecture Assets can be evaluated comprehensively without redundancy and be linked to all other types of elements.
Comprehensive definition of BCM governance and automatic measurement of targets.
Web based damage potential assessment based on damage categories, time history and amount of damage.
Define and document emergency strategies to manage an emergency scenario.
Measures can be documented and linked to all architectural assets (processes, organisational units, systems, applications, infrastructure, logistics, material resources, contracts, suppliers, etc.).
The governance of the measures can be documented and monitored individually.
Measures can be maintained using tables and / or Gantt charts.
Modeling and documenting dependencies on regulations, laws, contracts and their interpretations.
Recovery plans can be calculated using rules and supplemented manually if necessary.
Alerting, notification and resubmission of measures can be controlled by rules.
Meets regulatory
requirements
Modular & mobile
Importing own data possible
OnPremise or SaaS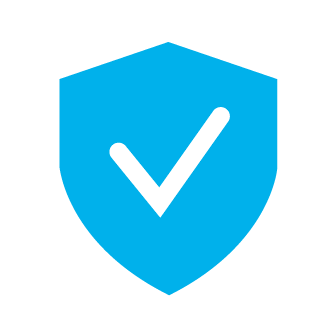 Patented
We are here for you.
We are happy to answer your questions about TopEase®.
Questions about the TopEase® features?
80%
savings due to automatically generated graphics and documents.
30-50%
increase in productivity.